Gene U: Genetics and Inheritance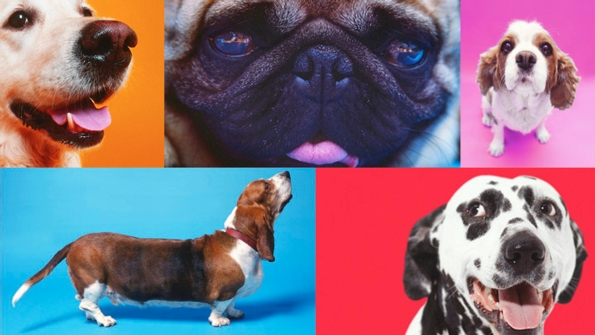 The domestic dog is an important model species for understanding complex genetic traits.
© Stockbyte.
The fields of genetics and genomics are evolving rapidly and yielding exciting discoveries almost every day. Baylor College of Medicine's Gene USM project is creating and testing science and health curricular resources designed to introduce these subjects to middle and early high school teachers and students. Gene You covers topics such as the importance of family history in understanding disease risk, significance and genetic variability of the microorganisms on and within our bodies (human microbiome), and other emerging areas of research.
Content linked below includes a wide variety of genetics/genomics-based resources for educators, including complete undergraduate courses (available for professional development contact hours), video and slide presentations, and related materials for use in your classroom.
Gene U is funded by the Science Education Partnership Award program Office of the Director, National Institutes of Health. Development of the Genes, Health and Society courses were funded by The Robert Wood Johnson Foundation.

Free, downloadable classroom lessons for teaching your students about heredity, genetics and genomics.

X or Y: Does It Make a Difference?
In this classroom activity, students learn and explain the significance of differences in X and Y chromosomes in the human genome.
View this lesson
Download PDF
Video
Digital Slide Set

Lesson
Reebops
The "Reebops" lesson demonstrates, and helps students to understand, how genetic composition leads to both similarities and variation among members of the same species.
Explore BioEd Online's library of videos and peer-reviewed, annotated slides related to genetics and genomics. All are free for classroom use.
---
Funded by the following grant(s)
Gene U: Inquiry-based Genomics Learning Experiences for Teachers and Students
Grant Number: 5R25OD011134
---
Using Learning Technology to Build Human Capital
Grant Number: 57363