Cockroach School and the Bigfoot Monsters
Author(s): Gregory Vogt. Illustrated by M.S. Young.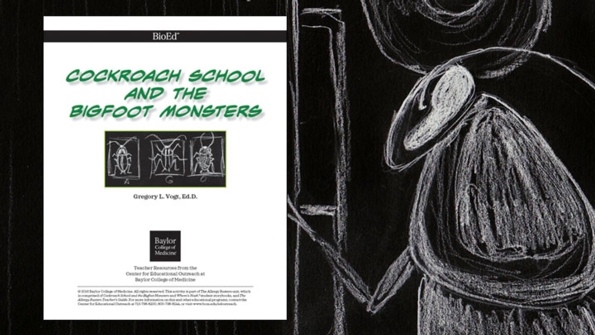 © Baylor College of Medicine/M.S. Young
A cockroach elder comes to Cockroach School to teach students how to survive in Bigfoot Monsters territory.
Though designed for use with Activity 6 from the Allergy Busters Teacher's Guide, this storybook may be used as a stand-alone reading/language arts activity.
---
Funded by the following grant(s)
Development of The Science of Infectious Disease teaching materials was supported in part by funds from the National Institute of Allergy and Infectious Diseases, National Institutes of Health, grant number 4R25AI097453.