K-1: The Senses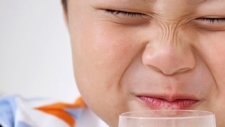 In a series of nine activities, students learn about the basic characteristics and structures of the brain and skull; investigate sight, hearing, smell, taste and touch; and discover how the brain and the senses are connected.
This slide set is designed for use with activities found in K-1: The Senses Teacher's Guide.
While the activities are most appropriate for students in grades K-1, the lessons are easily adaptable for other grade levels.
Author(s):
Barbara Tharp, MS, Michael Vu, MS, Delinda Mock, BA, Christopher Burnett, BA, and Nancy Moreno, PhD.
Related Content
Reading

Making Sense! is a colorful, engaging picture/storybook that introduces students to the brain and the five senses as they solve mystery picture puzzles.
---
Funded by the following grant(s)
The Learning Brain: Interactive Inquiry for Teachers and Students
Grant Number: RD25DA033006