Author(s):
Nancy Moreno, PhD, and Paula Cutler, BS.
Sample Calculation of Basal Metabolic Rate
Basal Metabolic Rate (BMR) is the amount of calories needed by a person at rest. Specifically, BMR accounts for minimal levels of calories expended by the heart, liver, kidneys, brain, and muscle mass. BMR estimates are based on gender, age, height and weight. The calculations given above and in the Food and Fitness Guide for Teachers are made using an algorithm devised by Francis Benedict. He developed a set of equations that could estimate BMR in humans without complex measurements. The Harris-Benedict equations, given below, continue to be among the most common methods for calculating BMR.
For men: BMR = 66.5 + (13.75 x Weight) + (5.003 x Height) - (6.775 x Age)
For women: BMR = 655.1 + (9.5663 x Weight) + (1.85 x Height) - (4.676 x Age)
A more accurate method of estimating metabolic rate measures a subject's oxygen intake per unit time, and takes into consideration the oxygen content of both inspired air (breathed in) and expired air (breathed out).
For the sample data given, the BMR is 1668 Calories per day for the boy and 1447 Calories per day for the girl.
References:
Harris, J., & Benedict, F. (1919). A biometric study of basal metabolism in man. Washington D.C.: Carnegie Institute of Washington.
Vander, A., Sherman, J., & Luciano, D. (1998). Human Physiology: The Mechanisms of Body Function (7th ed.). Boston: WCB McGraw-Hill.
Moreno, N. P., Rahmati-Clayton, S., Cutler, P. H., Young, M. S., & Tharp, B. Z. (2006). The science of food and fitness. Houston, TX: Baylor College of Medicine.
---
Funded by the following grant(s)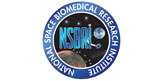 This work was supported by National Space Biomedical Research Institute through NASA cooperative agreement NCC 9-58.