Author(s):
Nancy Moreno, PhD, and Paula Cutler, BS.
Basal Metabolic Rate (BMR) Changes with Age
As an optional activity, have students calculate Basal Metabolic Rate (BMR) for a person of the same height and weight, but using different ages in the Harris-Benedict equations. The graph above was created using a female with height of 64 inches and weight of 127 lbs. The BMR was calculated at ten-year intervals, beginning at age 15 years.
Harris-Benedict Equations
For men: BMR = 66.5 + (13.75 x Weight) + (5.003 x Height) - (6.775 x Age)
For women: BMR = 655.1 + (9.5663 x Weight) + (1.85 x Height) - (4.676 x Age)
Reference:
Harris, J., & Benedict, F. (1919). A biometric study of basal metabolism in man. Washington D.C.: Carnegie Institute of Washington.

---
Funded by the following grant(s)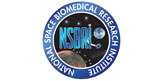 This work was supported by National Space Biomedical Research Institute through NASA cooperative agreement NCC 9-58.