Eating in Space: Does Nutrition Matter?
Author(s):
Joanne R. Lupton, PhD
Tufts Bed Rest Study
Using the Wolfe bed rest study as our prototype, and keeping the same protocol so that we could compare between studies, a second study was designed and implemented at Tufts University, with Dr. Carmen Castaneda-Sceppa as Principle Investigator. This study expanded on the original project by adding both an exercise component and a timing component (optimal time between ingestion of the supplement and performance of the exercise). The purpose of the study was to determine if an amino acid supplement, plus a resistance exercise program, plus optimized timing of supplement intake to exercise, would have a synergistic effect on muscle atrophy.
References:
Leg exercise. Dr. Carmen Castenade-Sceppa Study: Time feeding and resistance training to prevent muscle atrophy. Prepared by Gregory Cloutier.
Watch. Retrieved 09-21-2007 from http://en.wikipedia.org/wiki/Time.
---
Funded by the following grant(s)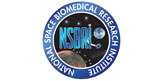 This work was supported by National Space Biomedical Research Institute through NASA cooperative agreement NCC 9-58.